Welcome to Our Financing Department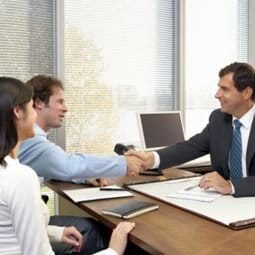 Buying a car can bring out many different emotions: joy, nervousness, and excitement - just to name a few.  At Valu Ford & Chrysler, we believe that buying a car should be stress-free and, above all, fun.  With so many great cars to choose from, picking out the perfect vehicle to fit your lifestyle should be the hardest part of the process.  Once that is done, let the purchasing and finance details be our worries so that you can enjoy your new wheels!
Our finance manager, Joleen Hanson, has been a part of Valu Ford & Chrysler since August 2005.  Her roles at Valu have ranged from sales to used car management to finance and her passion to help customers is what continues to motivate her.  With over fifteen years of automotive experience she is very knowledgeable, professional, and committed to providing the best solutions for our customers.
The benefits of using Valu Ford & Chrysler's finance department are:
Save you TIME and MONEY.

In as little as a few minutes we can secure your auto loan!  We have great relationships with several banks and because of this we are able to get extremely competitive rates and terms for our customers.

Efficiency.

We work hard to be well prepared for your delivery.  State and Federal laws require us to follow the same steps for each of our customers and because of this the finance/delivery process takes approximately 30 minutes.  We will neither rush you nor waste your time during delivery and promise to respect your individual needs.

Transparency.

There are no dealer fees, dealer handling, vehicle prep charges, or any other fees with no benefit to YOU.  Nothing hidden and full disclosure is always provided.

Professionalism.

We take your finance needs very seriously and use the utmost care in ensuring confidentiality of all customer information and documentation.

Experience.

Why spend your time looking for the best rate and term when we can easily do this for you?  With our expertise and bank relationships we promise to get you a loan that will put a smile on your face!